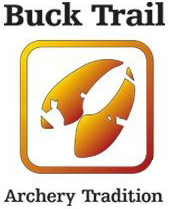 BUCK TRAIL Traditional STONE leather shooting glove with cordovan reinforced fingertips
The Buck Trail Full Palm leather gloves are very comfortable and offer you the necessary sensitivity for a smooth release.
Soft leather, nice 2 tone dark brown and light brown cordovan finish.
Cordovan is a solid, fine-grained horsehide that is smooth and non-stretchable. It is thick and requires a few days of shaping on your fingers. Ideal for all power of 40# and up.
Available in 5 sizes from XS to XL.