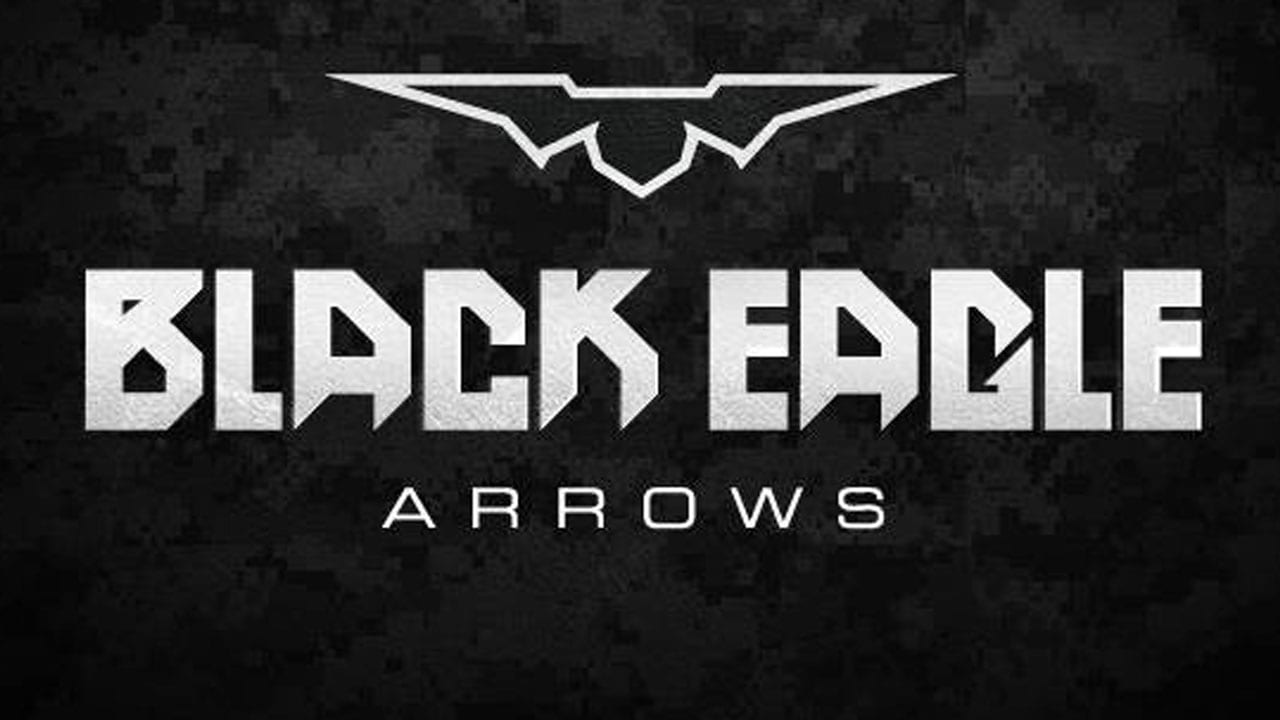 BLACK EAGLE Vintage carbon imitation wood hunting and 3-D bow arrows weighted and feathered with natural feathers

Black Eagle's 100% carbon VINTAGE traditional hunting and 3-D arrows have a standard 5/16" S diameter tube. They are notched in Yellow/Orange or Yellow/Green and feathered with natural feathers to match your taste. Their bright colors will maximize their visibility and help you find them easily in undergrowth and dark hunting conditions.
These great value arrows offer a perfect balance of speed and kinetic energy making them extremely versatile for both 3D shooting and hunting.
These solid arrows are available in a range of spines for hunting and 3D shooting: 350, 400, 500 and 600.
-Black Eagle Standard S Nock 8 Grain
- 14 grain aluminum S Outlaw inserts (100 grain heavy brass inserts available as accessories)
- Straightness: ± .005 "
- 3 natural barred nibs of 4" - 3 grains
- 34" tube length
- Recommended nib diameter: 5/16
Sold by box of 6 arrows
Options:
Uncut arrows
Cut Arrows (Specify length in the "Customize" tab at the bottom of the page and click "Save" on the right)
Cut arrows and glued inserts (Specify the length in the "Customization" tab at the bottom of the page and click "Save" on the right.)