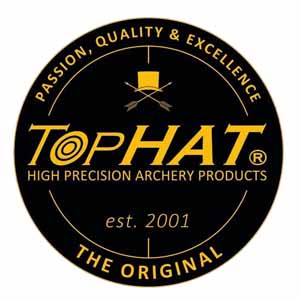 TOPHAT ARCHERY Apex 3D Combo Heavy Duty Screw-In Nails 5/16" Stainless Steel 150 - 175 - 200 grit
TOPHAT ARCHERY's Apex 3D COMBO is a high quality stainless steel point with a stainless steel with a practical "anti-slip" O-ring .
Designed with a standard screw thread, it will fit all standard inserts (except DeepSix) and is suitable for all archery disciplines such as target, 3D or nature shooting.
Made of high quality stainless steel, it will not rust.
Available in 5/16" diameter in 150, 175 and 200 grains.
Sold by 6 - Possibility to mix and match(Specify the desired tips in the "Customization" tab at the bottom of the page and click "Save" on the right)