HIKMICRO LYNX Pro LH19 & LH25 Thermal Vision Monocular
The Hickmicro Lynx Pro LH19 and LH25 thermal imaging devices will give you access to a new dimension in various fields such as wildlife observation, safety at sea, surveillance of your territory, tracking of game or any heat source day or night.
Equipped with a thermal imagingsensorwith NETD (temperature difference between a subject and its environment) lower than 35mK ensuring a perfect recognition of details even in the most difficult weather conditions when the thermal contrast is low, the monoculars LYNX PRO detect all heat sources up to 897m for the LH19 and 1180m for the LH25.
The LCOS screen with a resolution of 1280 x 960 px will offer a comfortable display of images in a variety of filters colors adapted to different environments of use. This 4 color palette consists of Fusion mode (preference The Hunting Shop) - Black White - White Black and Red.
Really complete, the Hikmicro Lynx Pro has a digital zoom from 1x to 8x, a WiFi connection for sharing the observation with the SIGHT app on a smartphone, a generous internal memory of 8 Gb to store all the photos and videos you want to record.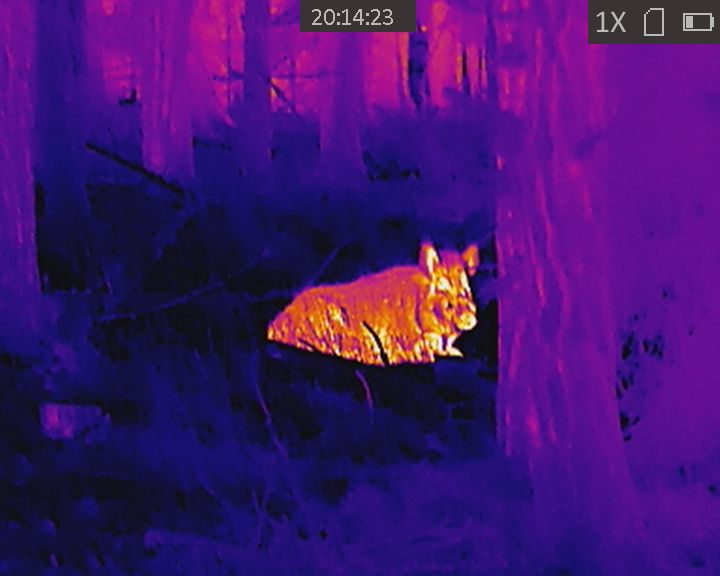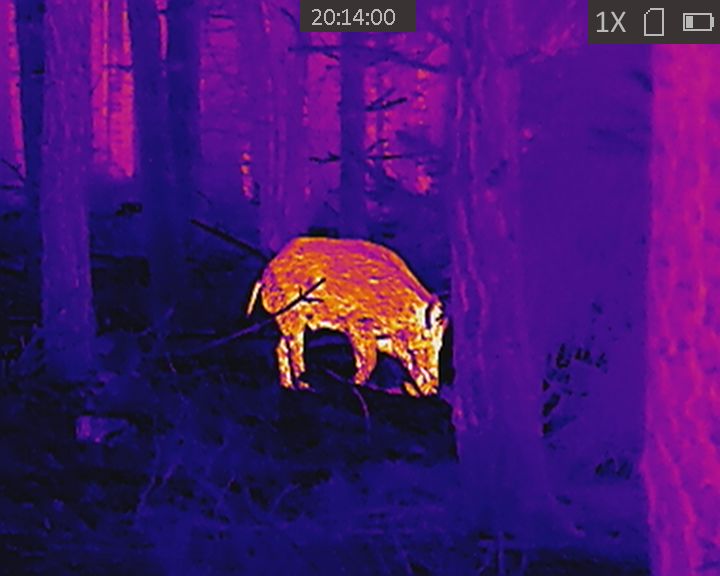 Photos taken in JUNGLE FUSION MODE
Excellent autonomy of its Lithium battery which will offer you up to 7h30 h of continuous use (6h with Wi-Fi sharing).
Ambidextrous design
With its very compact dimensions, this thermal monocular offers an excellent grip and intuitive finger placement on the four control buttons for both right and left-handed users.

The waterproof housing of the Lynx PRO meets IP67 standards for use in all weather conditions in our regions. Supplied with a convenient carrying strap, it weighs only 310 grams and will easily fit in your hunting jacket pocket.
The eyepiece is protected by a soft and comfortable rubber lens cap that will avoid reflections and stray light. The sharpness of the screen will be easily adapted to your diopter by an easy side adjustment knob.
The Lynx PRO thermal imaging cameras are equipped with a 19mm lens for the LH19 and 25mm for the LH25. With an aperture of F 1.0, they give you a comfortable field of view of 13.8° x 10.4° for the LH19 and 10.5° × 7.9° for the LH25.
The lenses of both models have a focus ring that will allow you to adjust the sharpness of the image by focusing according to the distance of the subject. The lenses are protected by a lens cap attached to the body.
Contents of the box