Improved image processing algorithms

The thermal imaging device Axion 2 XQ35 employs a new approach to image optimization that depends on the goals and viewing conditions. It provides high quality rendering of target objects and background. The three levels of signal amplification combined with a smoothing filter and precise contrast and brightness settings give the hunter great opportunities for long distance animal detection under different temperature and pressure conditions, and determine its trophy qualities.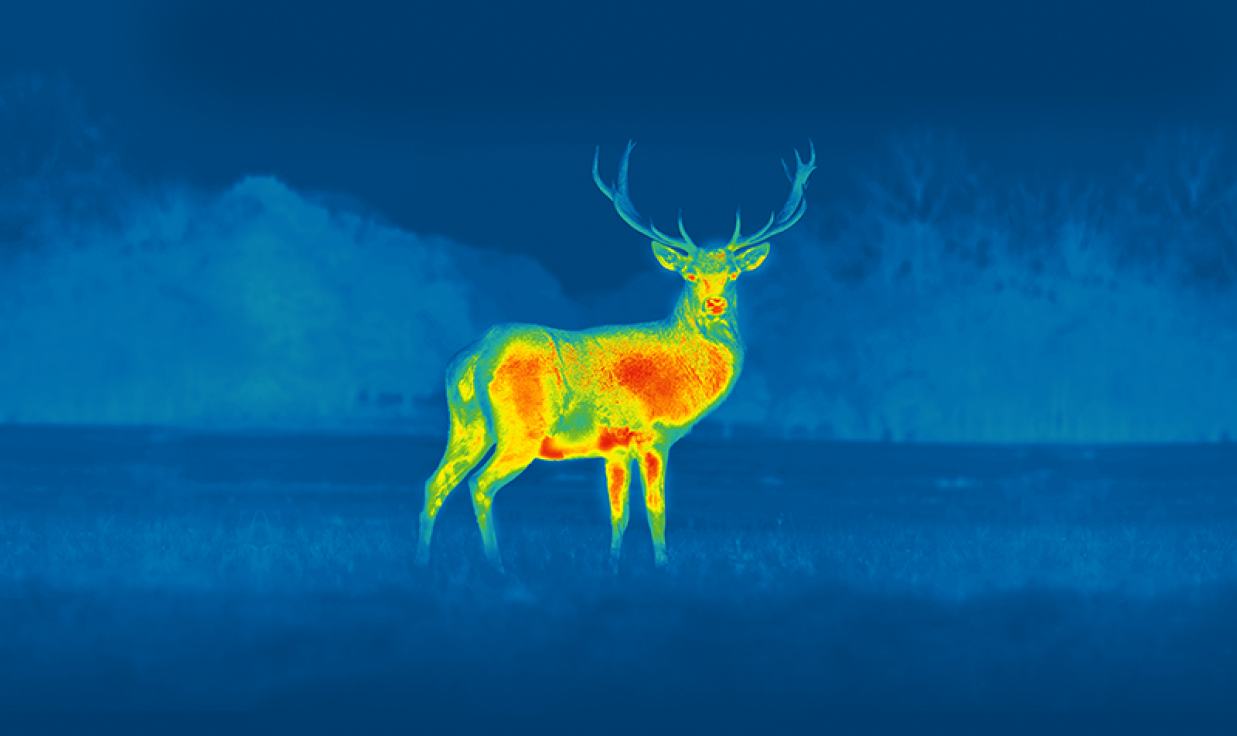 Lynred high sensitivity thermal imaging sensor
The Axion 2 is equipped with the European Lynred sensor, which captures a useful quality signal in difficult observation conditions such as rain, fog or high humidity at the observation site.
Thanks to this sensor, the smallest temperature differences will be clearly visible during rain, fog or cold mornings, the most difficult conditions for the thermal camera.
Variable zoom
The digital zoom provides improved focus and better overall object recognition at significant distances. The zoom changes either gradually in 2× steps or continuously for a truly optimal field of view, customized for a specific situation.
Long detection range
The powerful 35mm objective lens combined with a 17µm professional thermal imaging sensor provides exceptional detection capabilities. A standard 1.8m subject can be detected up to 1300m away in complete darkness.
Video and photo recording
The built-in video recorder is a great asset for filming or taking photos of unique experiences. A simple press of the REC button captures images that can be easily shared with colleagues, friends and family. 16GB of internal memory provides many hours of recorded video and tons of photos.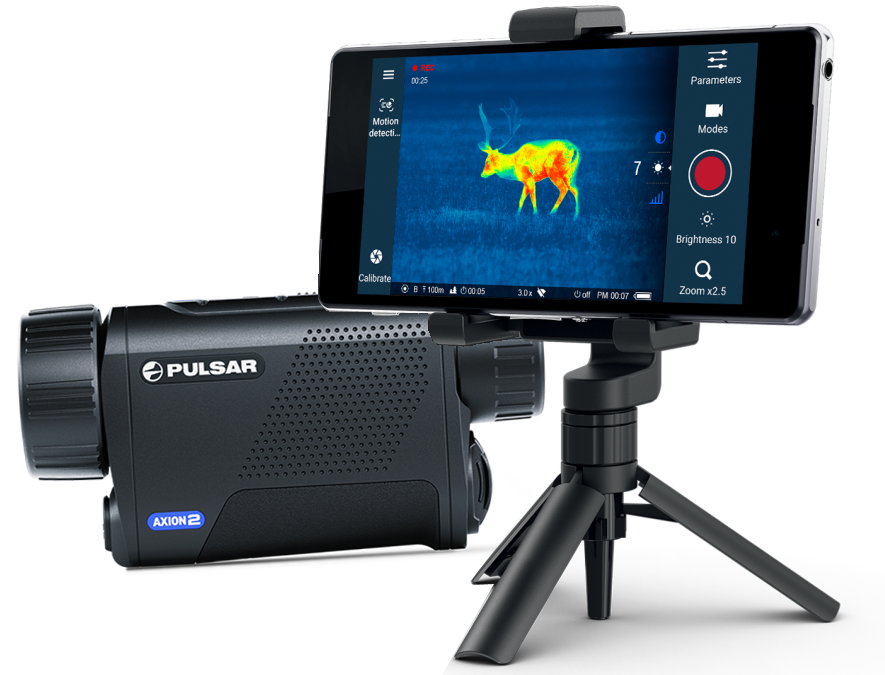 Enhanced Wi-Fi connectivity with support for the 2.4/5 GHz frequency band
The Axion 2 XQ35's built-in Wi-Fi module offers a more stable and reliable connection with Android or iOS smartphones or tablets than the typical WiFi signal. The extra bandwidth of its 5 GHz channel allows for faster data transfer rates and a smoother connection.
The smartphone and thermal camera combination offers a unique set of features such as direct image streaming, downloading and sharing of recorded files, firmware updates and more.
High contrast AMOLED screen
A high-contrast AMOLED display with enhanced color rendering, energy efficiency and fast response, providing accurate and flawless viewing images even in icy conditions.
IPX7 Waterproof
IPX7 waterproofing to ensure protection against heavy rain, snow or other precipitation. The device is designed to function smoothly even after submersion in water up to 1 meter deep for 30 minutes.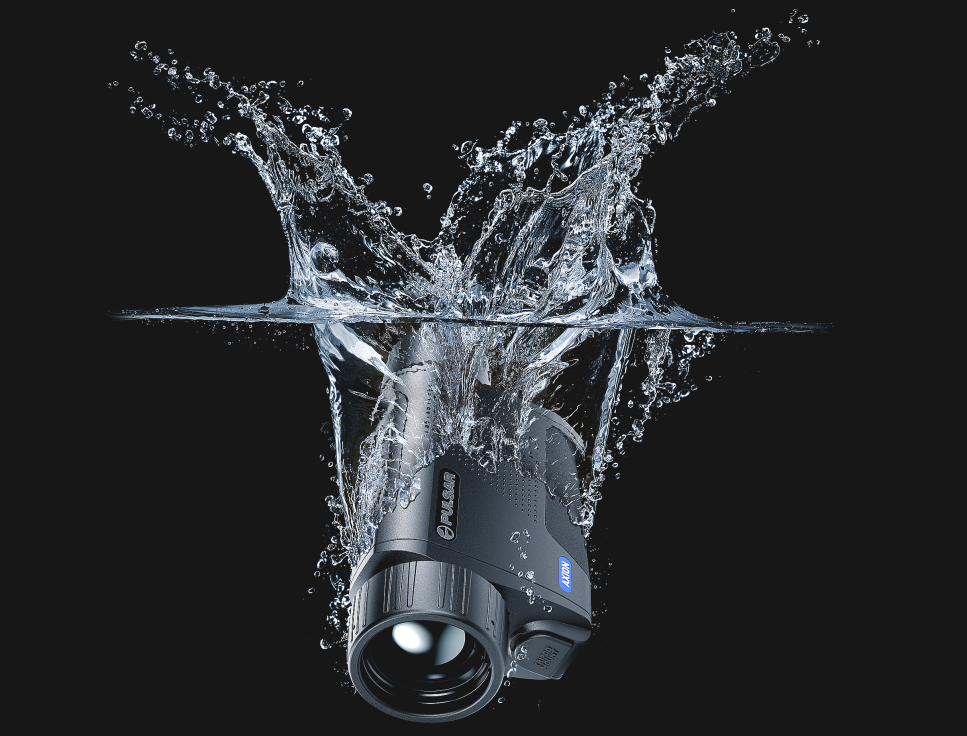 Picture-in-Picture function
When activated, the Picture-in-Picture function displays a second small image with the magnification in the upper part of the screen. This small image allows you to magnify a target while keeping the rest of the field of view visible.
A selection of 8 color palettes
A choice of 8 color palettes allows the user to observe the field of view more effectively, optimizing the unit for specific tasks such as reacting to changing viewing conditions. Warm White, Warm Black and Warm Red are optimal for object detection, Rainbow and Ultramarine help increase the chances of recognition & identification. Monochrome Red, Sepia and Violet are more suitable for long night viewing.
Pocket size and light weight
The low weight becomes important on long hikes and each piece of equipment adds to the total load, which must be carried on the back
The Axion 2 has a thrifty format for a weight of 300 grams. The device is easy to hold and manipulate for both right and left-handed people thanks to its symmetrical design and the alignment of the buttons on its top side.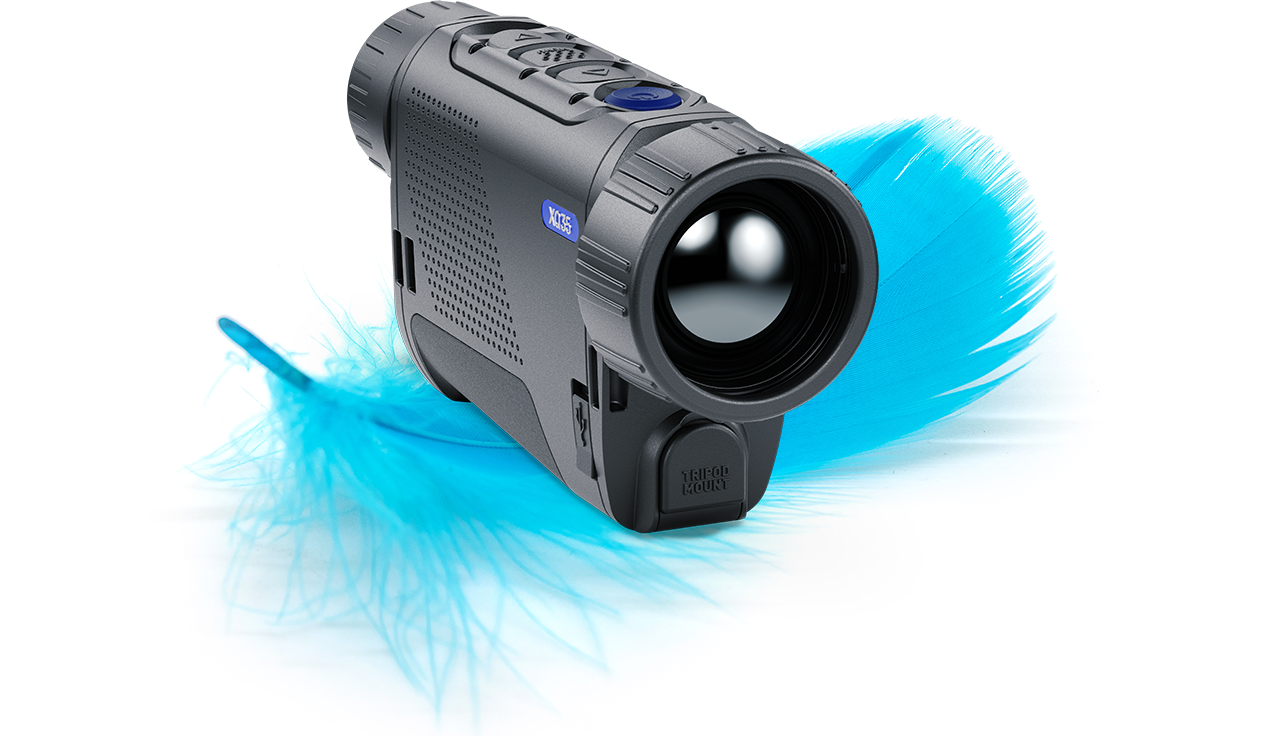 Extended battery life. Up to 11 hours on a single charge
A high capacity APS5 rechargeable battery provides 11 hours of continuous camera operation on a single charge. The battery can be removed from its slot and replaced in seconds. The battery is charged using its charger or inside the device from a PC, home charger or external battery via USB-C. These same sources are used for external power for a thermal imaging device.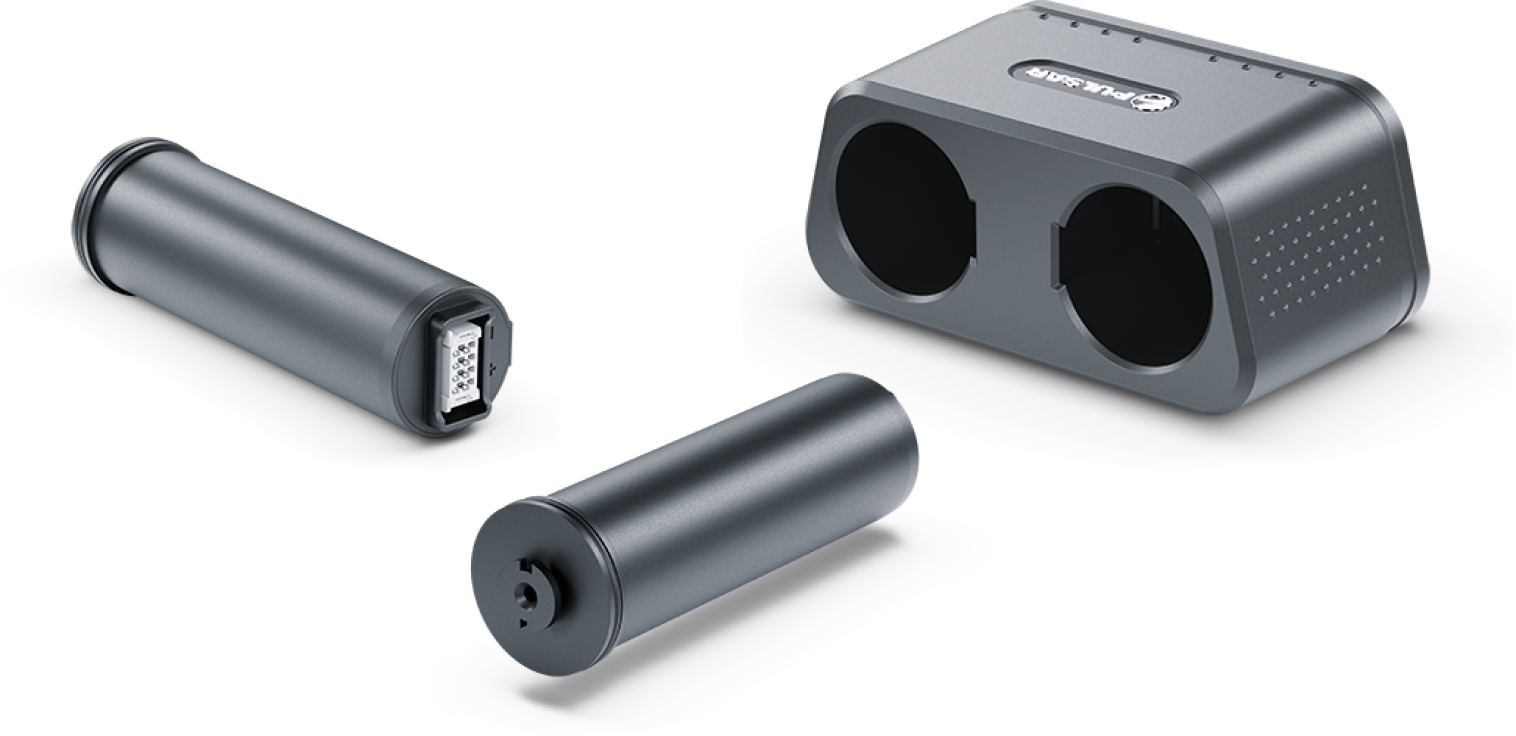 Instant start
The Axion 2 has a short start-up time: the device is fully functional within 5 seconds after pressing the ON button. The quick start saves battery power: when hunting, the Axion 2 does not need to be ready at all times, just turn it on when needed.
Robust magnesium alloy housing
The lightweight magnesium alloy housing provides high structural rigidity and robustness with a minimum of bulk and weight.
Consult the complete manual

here
CHARACTERISTICS:
Diameter: 35 mm
Magnification: 2x - 8x (Digital zoom: 4X)
Detection distance: 1300 m
Dimensions: 152 x 50 x 74 mm
Weight : 0.3 kg
Refresh rate: 50 Hz
Resolution: 384 x 288
Screen resolution: 640 x 400
Video format: mp4
Field of view, horizontal x vertical (°): 10.7 x 8 / 18.2
Memory capacity (Gb) : 16
Power supply: B-pack APS5 (Li-ion)*
Autonomy (h) : up to 11h
Operating temperature : -10°C to +40°C
Waterproof: Yes - IPX7
Color: Black
Please note that due to the success of these devices, their only drawback is their availability. We do our best to have them in stock, but if they are not, ask about the delivery time which can be up to 6-8 weeks!